No need for rose-tinted glasses, you're about to see La Vie en rose. "C'est La Vie!" no, you won't be referring to a 90s pop hit or the only phrase you remember from GCSE French, you'll be seeing us in your local bus stops, underground stations and maybe even on that street corner that you pass on the way to work every day. It's official! La Vie™️ is launching its billboard campaign.
Where can you admire our wonderful all-pink, big pig energy billboards ?
Yes, yes, we've already said – you'll see us all over the place! Well, if you live in or around one of these cities, anyway:
Paris (and the Ile-De-France region)

Lyon

Bordeaux

Nice

Lille

Marseille

Aix-En-Provence

Grenoble

Nantes

Toulon

Toulouse

Tourcoing

Monaco
So, why are we banging on about our billboards? 
Some things never change – we want to share wonderful messages with you while also putting a smile on your face. For us, the most important thing is to be able to bring everyone together around the same table to chat about the environmental challenges that the future holds for us.
We believe that our vegan lardons make that possible, so that's our favourite starting point for a wonderful tale of togetherness and progress. We love it so much that we've but it on a giant canvas in Clichy. It was no small task! But, you'll soon know all about that…
"A Jew, a meat-lover, a Muslim and a vegan are all eating and the same table. And it's not a joke. »
We're actually very serious: That's the La Vie™️vision.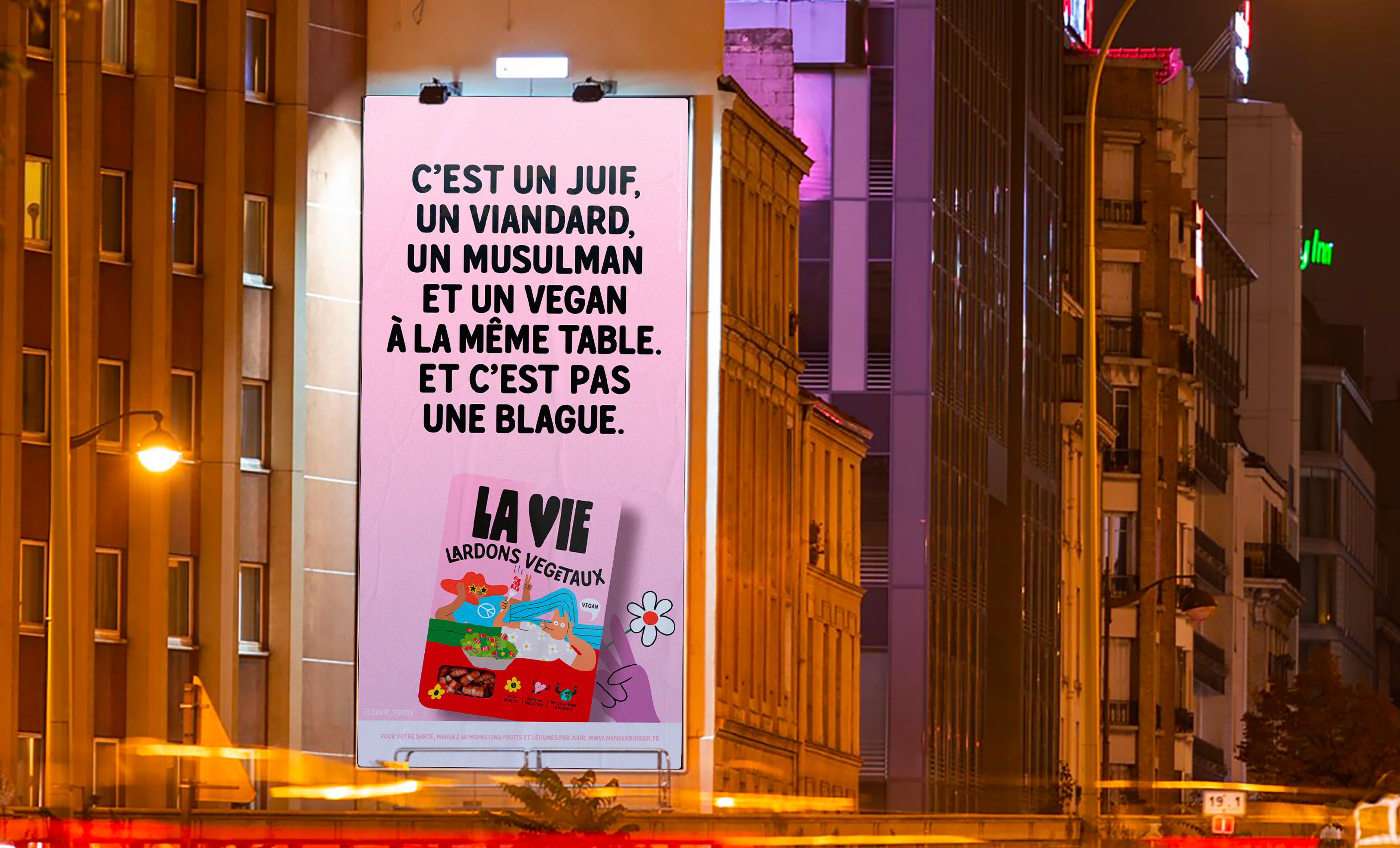 As for the rest of our billboards, we of course wanted to make you laugh, but also make you want to check us out and join the movement. Plants will make the world go round, making up more and more of our decisions in the coming years (to the delight of pigs around the world and the planet), so join us on this crazy plant-based train! Plus, it's shared transport, so super eco-friendly as well.
"All goodness, no pig"
You read it right. And you're definitely going to eat it right.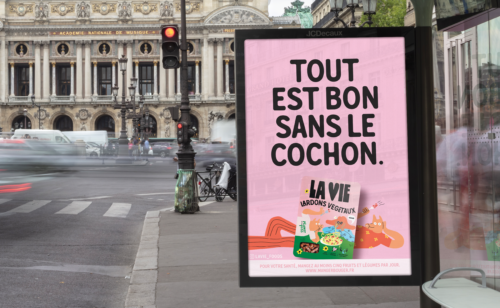 "You missed the bitcoin bus, don't miss these lardons"
Okay, so the return on the investment might not buy you a Lamborghini, but you'll get a lot of flavour and make some happy pigs.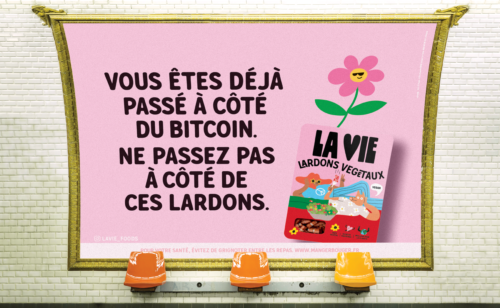 "Germany: The vaccine of the future
America: The car of the future
France: The bacon of the future"
Everyone has their priorities.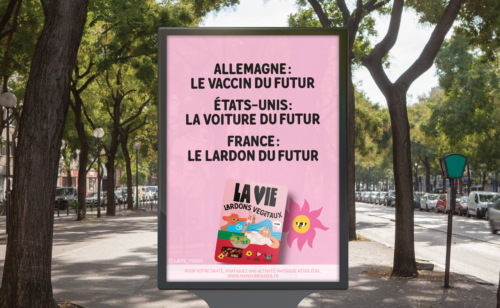 "Tried nitrite-free bacon? Now try pig-free bacon. »
Welcome to 2022.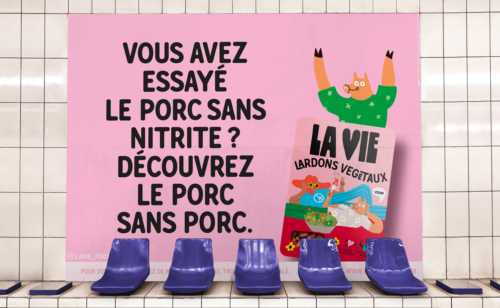 So, what do you think? Seen our billboards around town? Take a pic and send us your snaps on Instagram!