BACON BITS WITHOUT MR PIGGY. 100%
Veggie.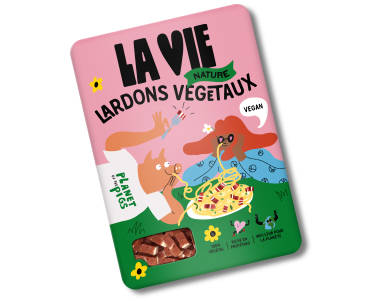 As every part is the best part when it comes to Mister Piggy we have come up with some bacon bits that are 100% veggie. Our tasty facon is exceptional in your carbonara, brings some magic to your quiches and crunch to casseroles.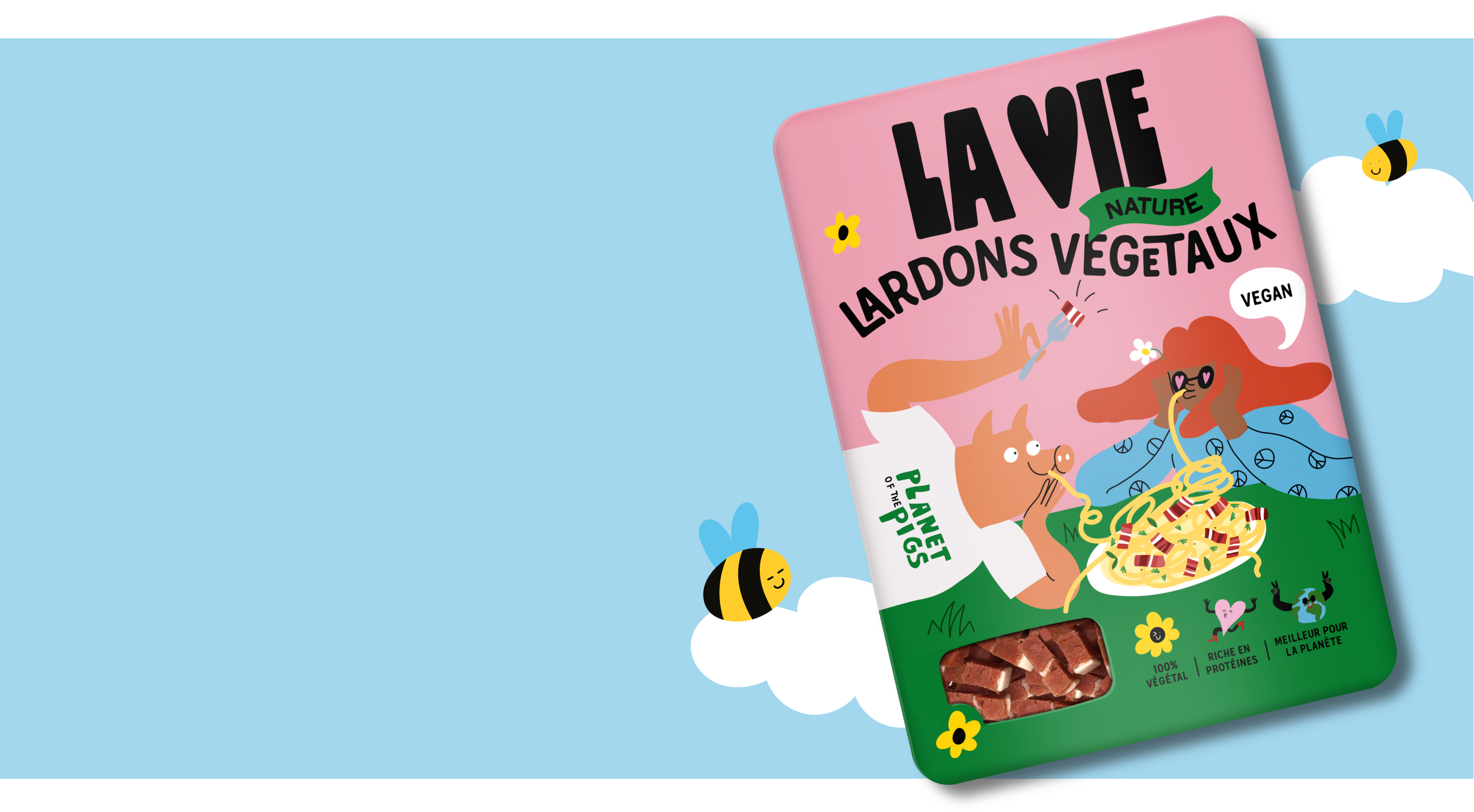 Facon, the hero who started a revolution.
Our recipe is patented and it reproduces everything we love about lardons, without using pork. Our secret? Years of research to perfect a vegetable fat that tastes like meat and takes veggie-ness to a whole new level.
It's all about Freedom of Beech.
I mean who's going to tell us we can't use beech to smoke our veggie bacon bits? It adds a certain je ne sais quoi to our patented recipe making it even more irresistible.
VEGGIE BACON GETS THE RED CARPET TREATMENT.
Our La Vie™️ veggie bacon has won a Snacking d'Or and other international awards for innovation. And despite being a real star, he likes to remain discrete. So, follow our news for more exciting information or to find some veggie bacon near you.





5/5
Babe
We're sweating like pigs.





5/5
British Bacon Board
Great flavour, better for my health.





5/5
Mr P. Lanet





5/5
Tim Cook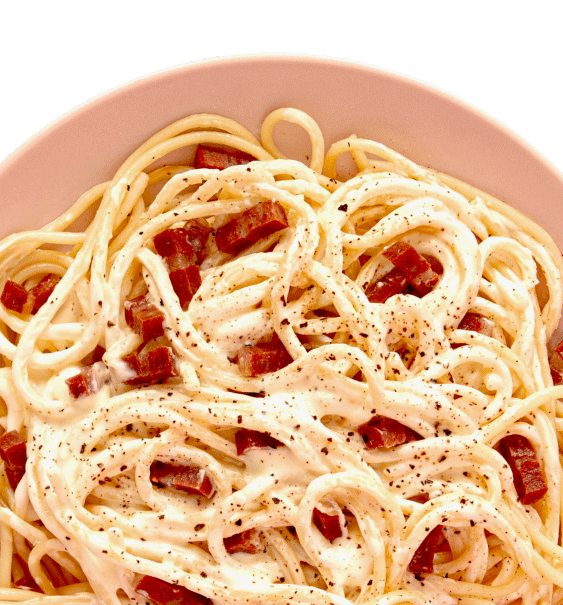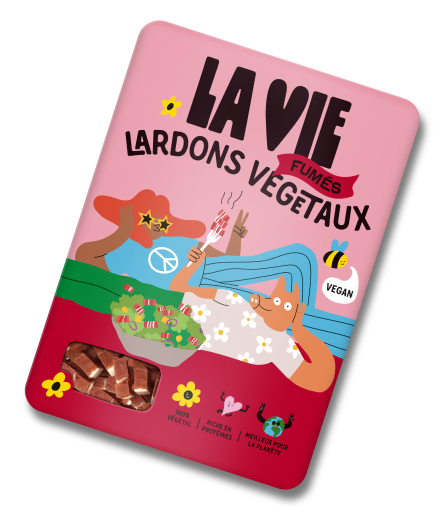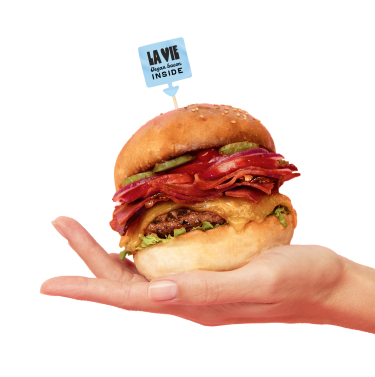 Proud sponsor of tomorrow's world.
Our soya and sunflower recipes. So rich in proteins, we're thinking of retiring
Plentiful veggie proteins with good amino acids.
88% less CO2, 82% less water, 74% less land use* & 1000% more love
Because France is La Vie™️, our company is French and we create our delicious plant based meat recipes in the Vendée region.
*Source : Blue Horizon 2020 report
We created La Vie™️, a fun movement for a new generation of plant based meats that is better for us, the planet and of course our buddy Mr Piggy.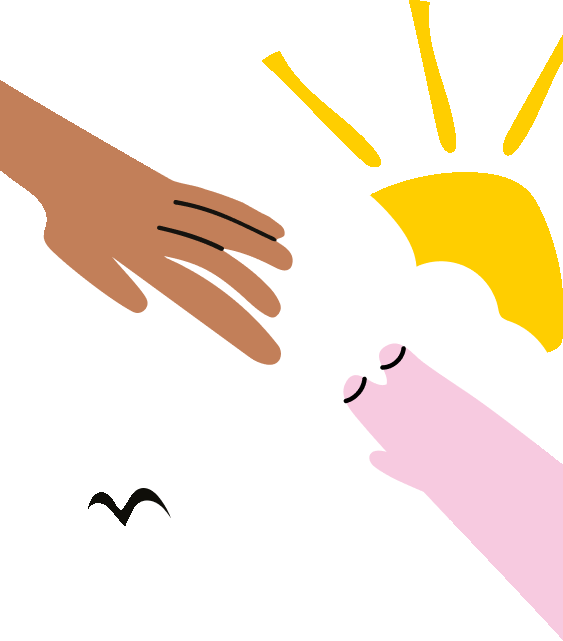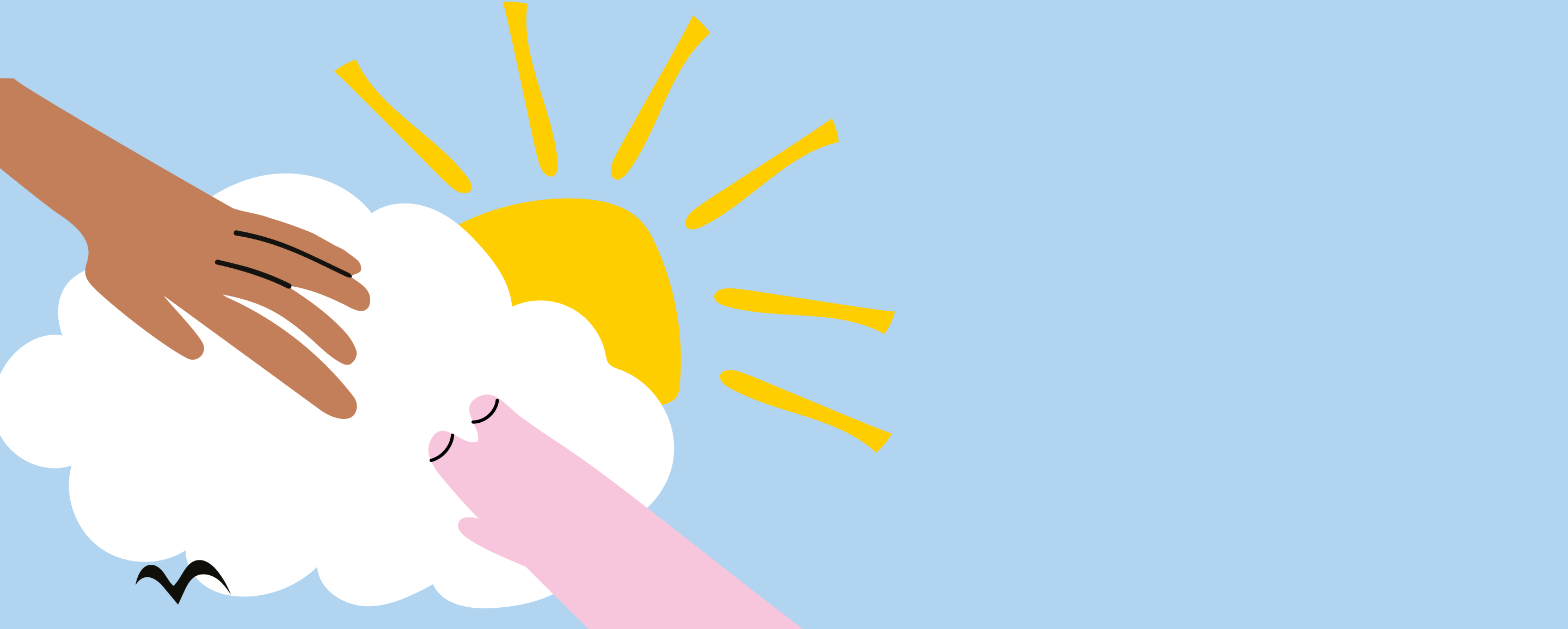 NUTRITION :
PIGS CAN FLY
(AWAY)!
In an ideal world we should all be wolfing down broccoli. However, in the real meat-eating world, our plant-based meat stands proud: rich in proteins, plenty of fibre, less than 1% saturated fat and a list of green ingredients on Yuka (we couldn't find pink…).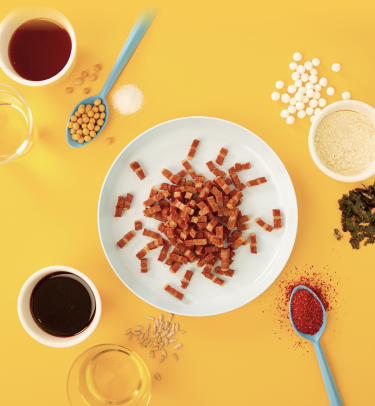 How do we make our plant-based meat?
What's in our veggie bacon? 
Where can I find your bacon and other award winning products?
If a train leaves Paddington at 10.30, what time does it arrive?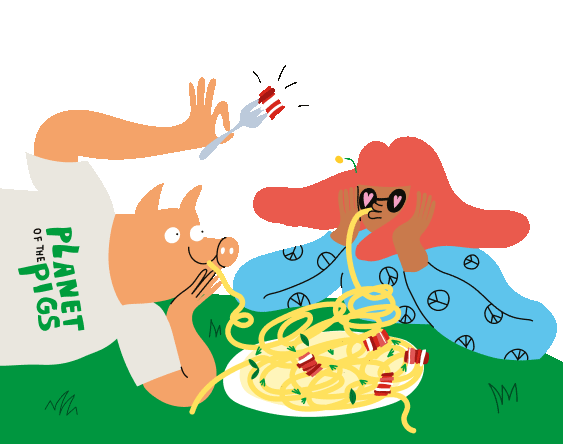 You can find us from October in Carrefour supermarkets (France) and like any self respecting Bond villains we want world domination. So, expect to see us April 2022 in the UK and in other European markets soon. If you simply can't wait, jump on a Eurostar… you know where we work!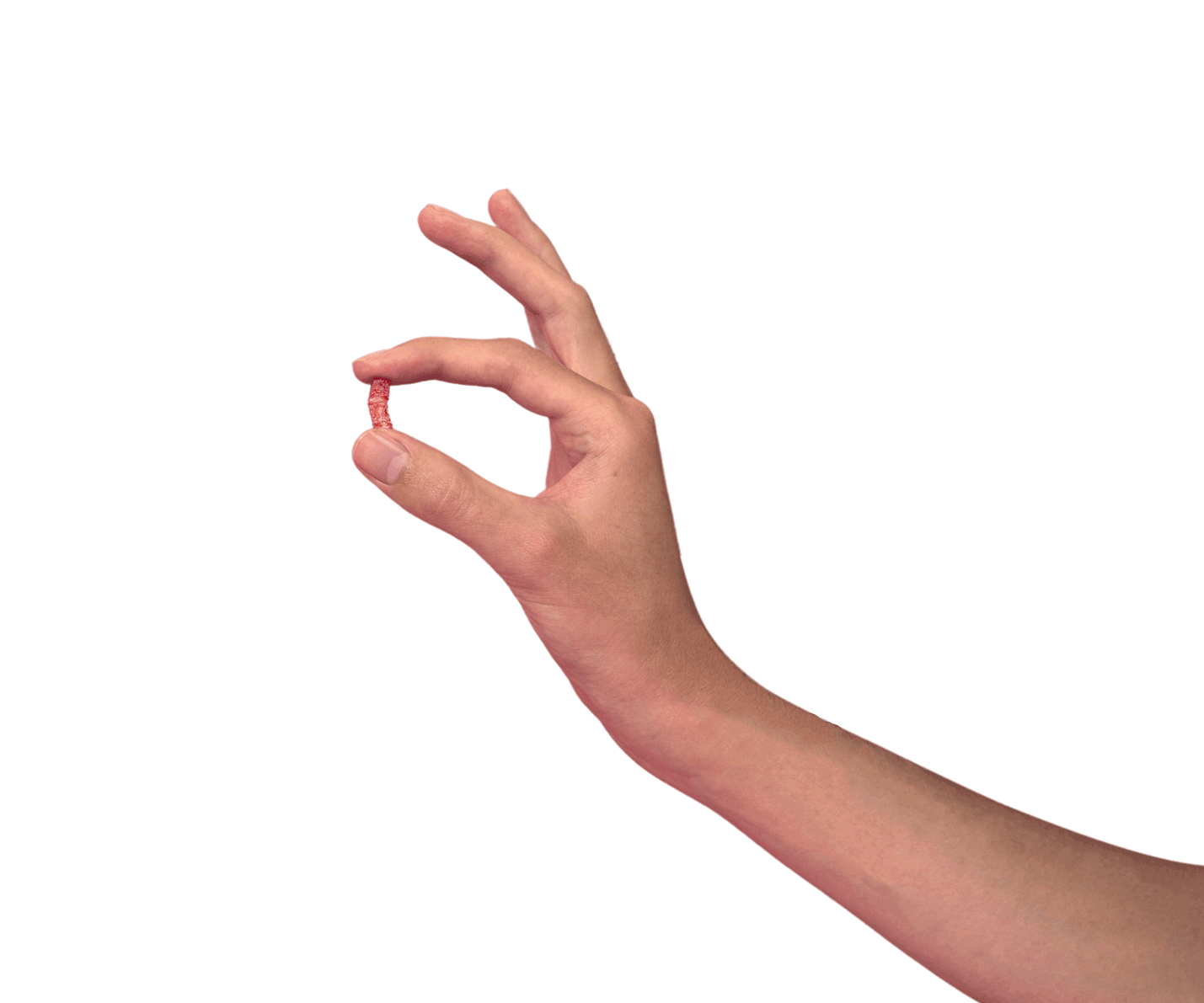 Let's be buddies and come join us on social media !