NO ONE HAS A BEEF WITH
OUR VEGGIE BACON.
If our vegan bacon cubes are so mind-blowing it's because we've replicated the deliciousness of fat but without using animals. It caramelises, crackles, infuses…
That's the secret of La Vie™.





5/5
Babe
We're sweating like pigs.





5/5
British Bacon Board
Great flavour, better for my health.





5/5
Mr P. Lanet





5/5
Tim Cook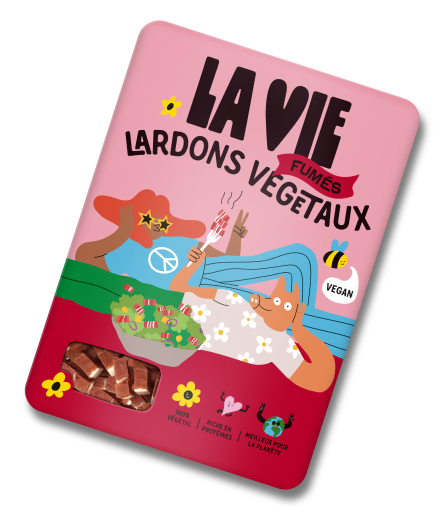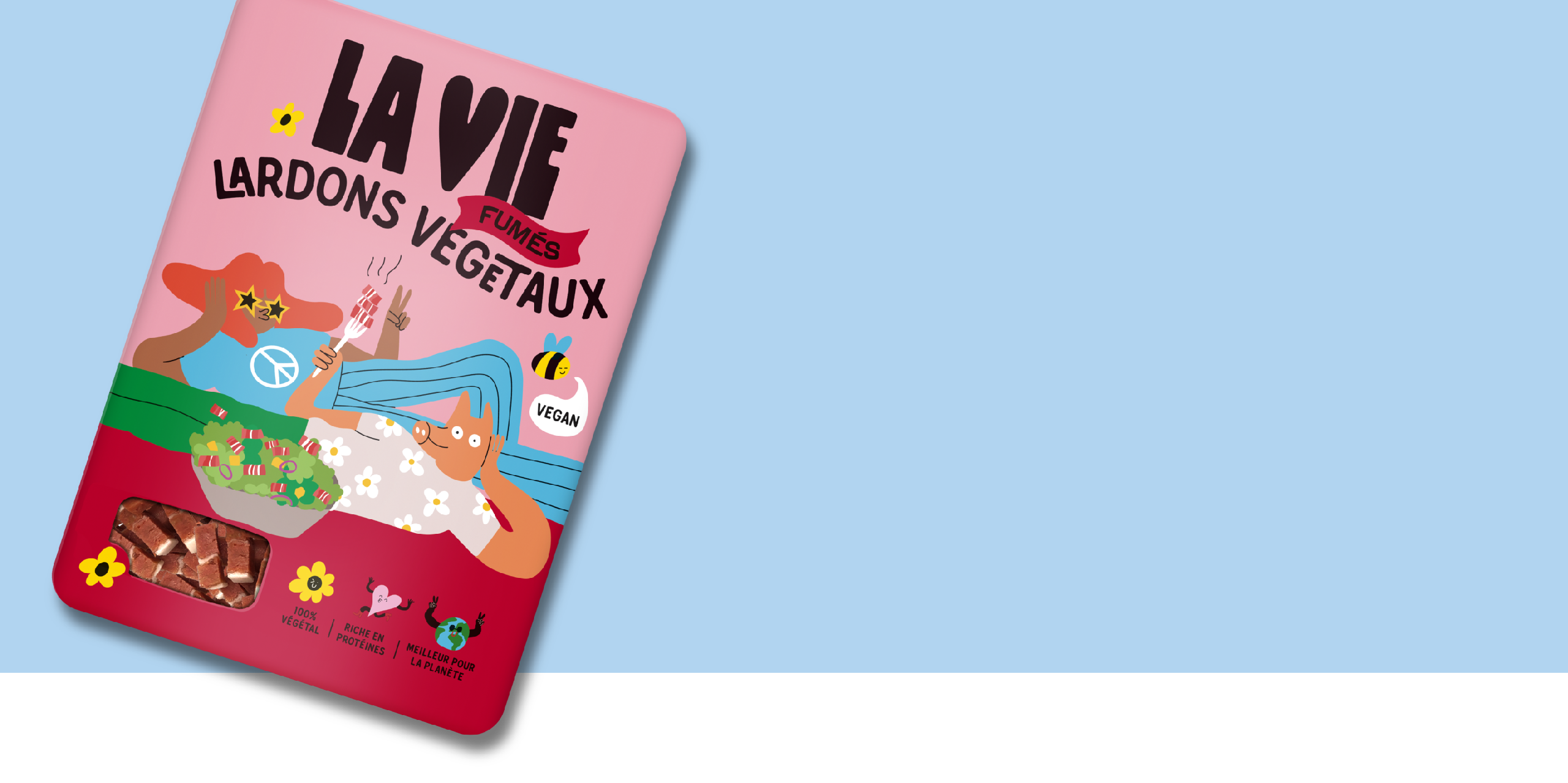 OUR VEGGIE BACON: PLAYSTATION 5 STYLE
Our La Vie™ vegan bacon takes the veggie burger into the fifth dimension. The only drawback, we don't have enough for everyone. It's available in all the best veggie restaurants in France or through us – if you have the secret password.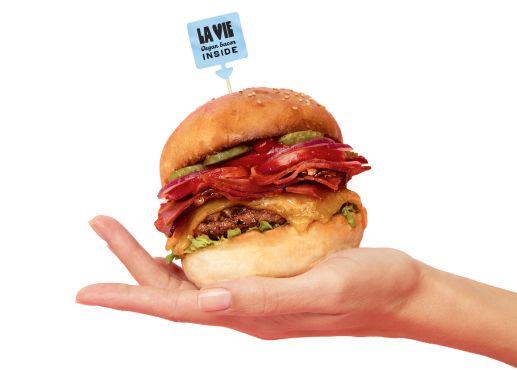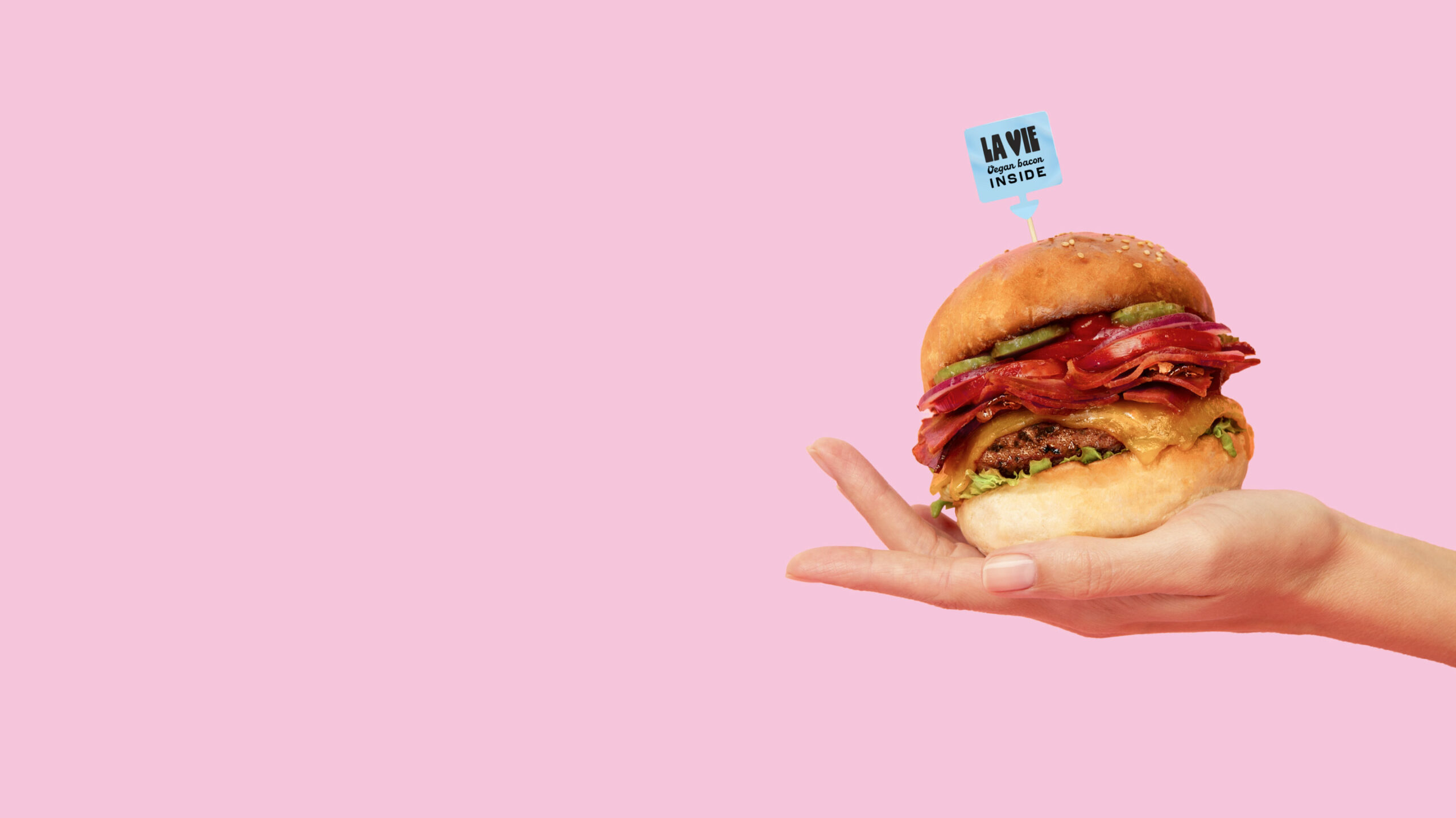 Proud sponsor of tomorrow's world.
Our soya and sunflower recipes. So rich in proteins, we're thinking of retiring
Plentiful veggie proteins with good amino acids.
88% less Co2, 82% less water, 74% less land use* and 1000% more love
Because France is La Vie™️, our company is French and we create our delicious veggie recipes in the Vendée region.
*Source : Blue Horizon Report 2020
INGREDIENTS : SOMETHING TO WRITE HOME ABOUT.
We're normally a little more coy but with this facon we're seriously proud of our green Yuka ingredients (they don't do pink).
>90% European ingredients
100% rustled up in France
GM free soya (of course !)
Nitrite free (obviously !)
Yuka note: 57/100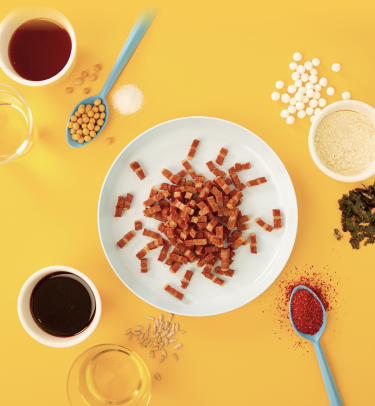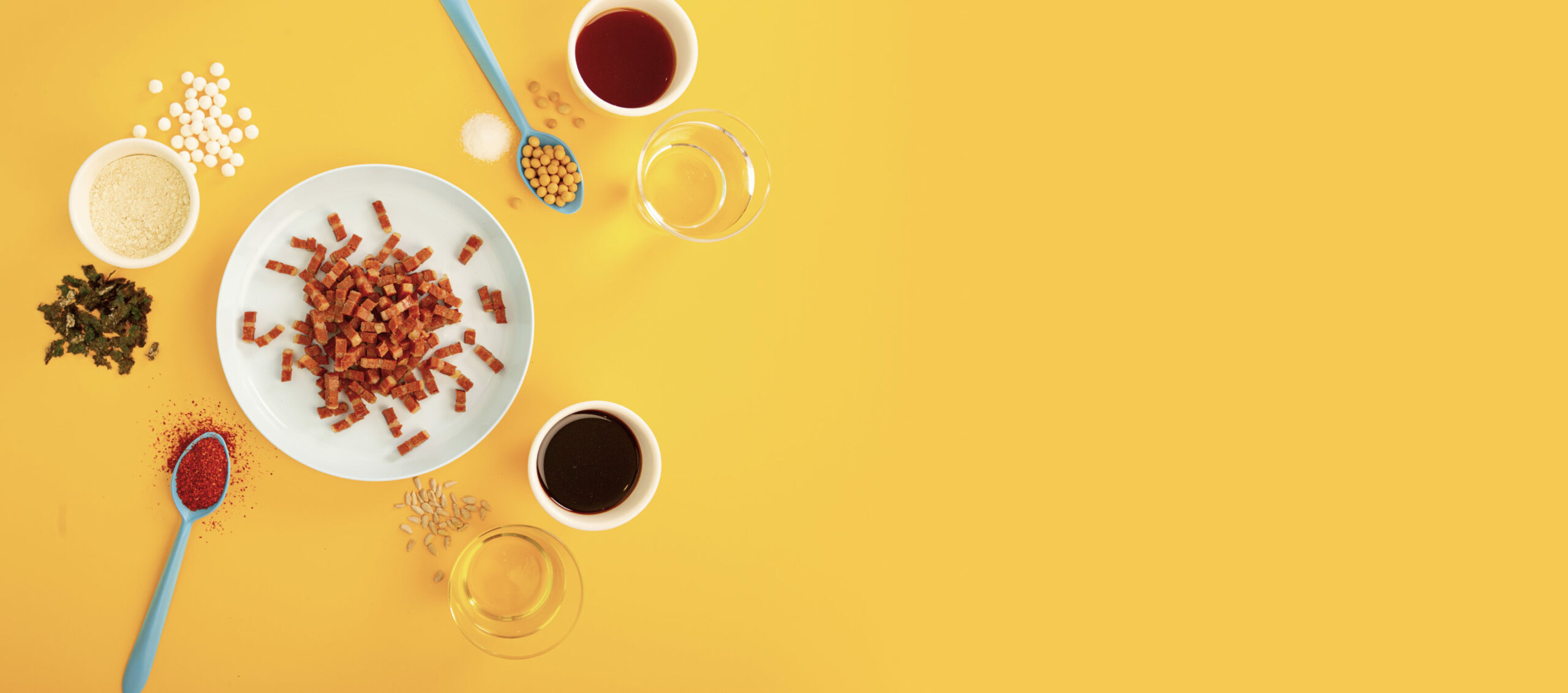 FIGHTING OUR CORNER IN THE NUTRITIONAL BATTLE!
It's not exactly a fair fight as meat producers don't have to declare everything that goes into their meats (cattle feed, antibiotics…). However, the nutritional values of our plant based meat delivers a knockout punch !
33% less calories
60% less fat
11 times less saturated fat
15 X more fibre
1000% more love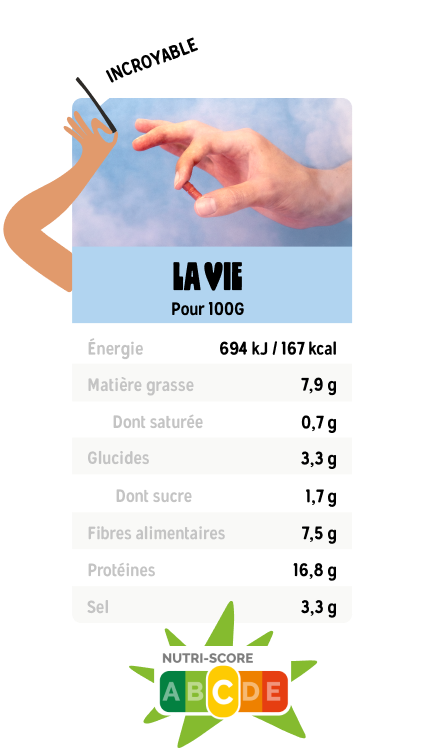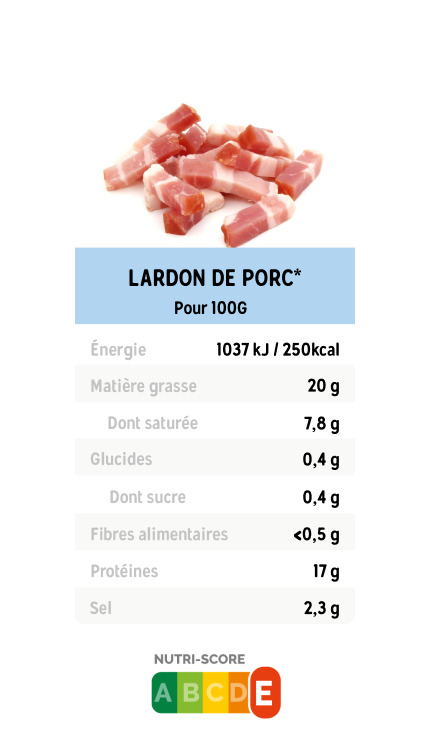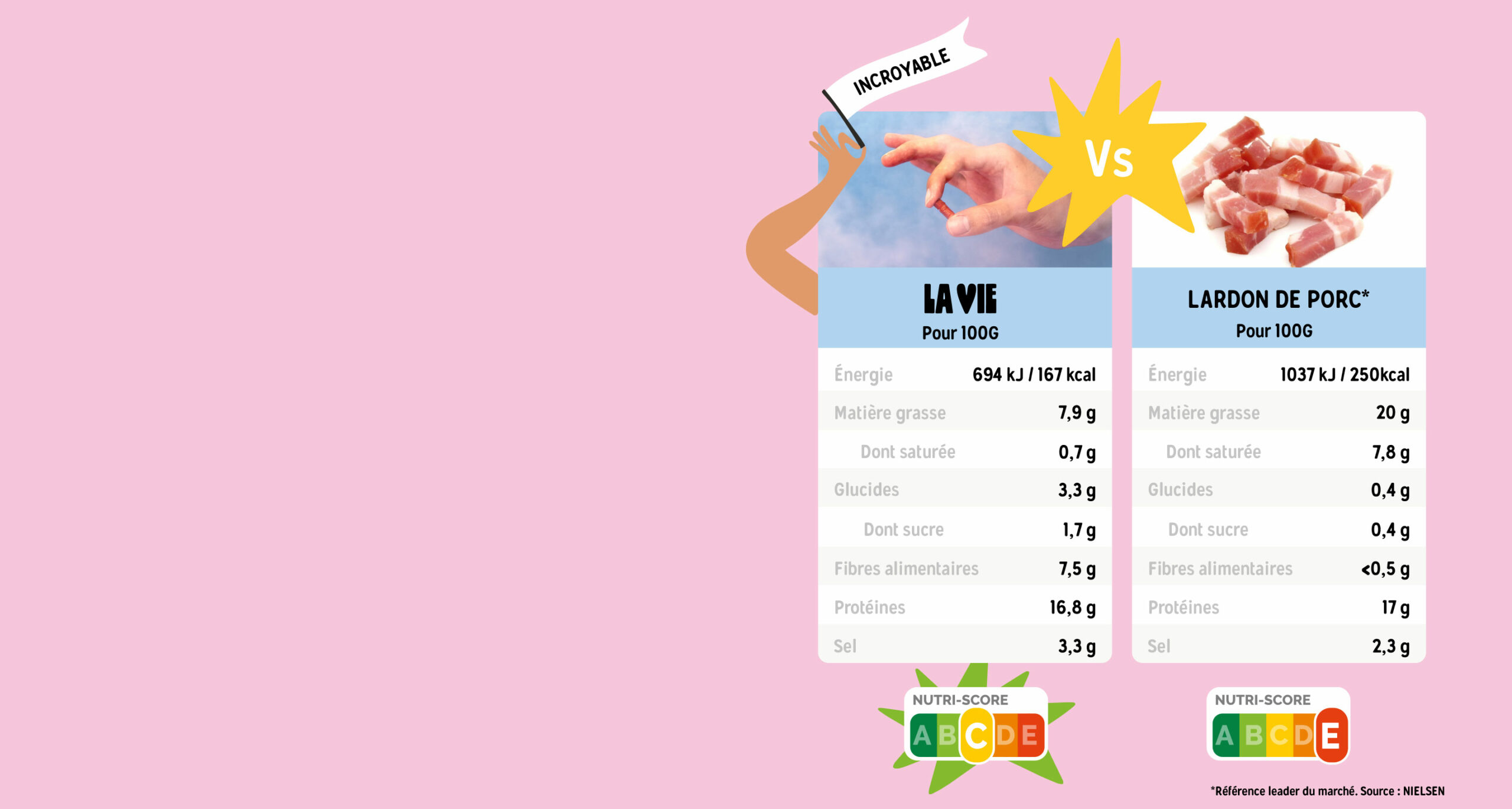 HOLY COW, IT'S BETTER FOR THE PLANET!
88% less Co2
82% less water
74% less land use*
1000% love for animals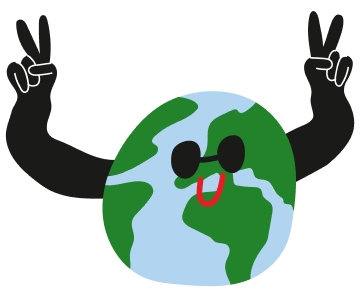 *Source : Blue Horizon Report 2020