🇬🇧OUR FIRST (REAL) CAMPAIGN IN THE UK 🎉
After 3 years of R&D, 5000 recipes, long weeks of advertising a product that wasn't even available yet… We're there.
To celebrate, we had to sprinkle the cities of London, Bristol and Brighton with our signature pink and our very own humour (we may be in another country, but we're not going to stop our nonsense). La Vie™️ is slowly conquering the land of bacon, and it's only just begun! ❤️🥓
So, we have invaded 2,000 bus shelters, the tube, and train stations with our piggy pink posters.
But why?
With these adverts we are spreading our mission, the one that drives us: to help you switch to a more plant-based diet, one that's better for the animals, better for the planet, and better for you. All of this while having a big smile on your face because the bacon is award-winningly delicious and because hopefully our adverts will make you giggle on your way to work.
Let us know what you think and share your photos with us on Instagram!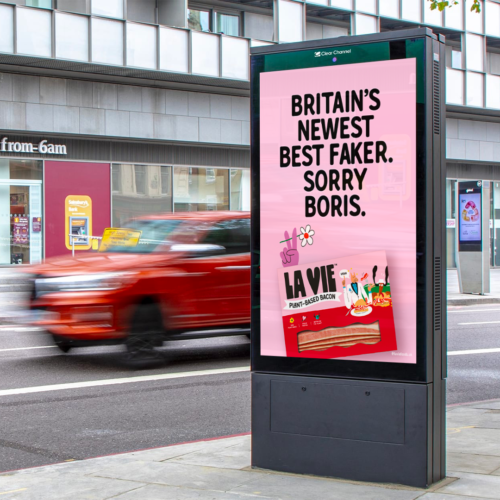 You've got to fake it to make it. ✌️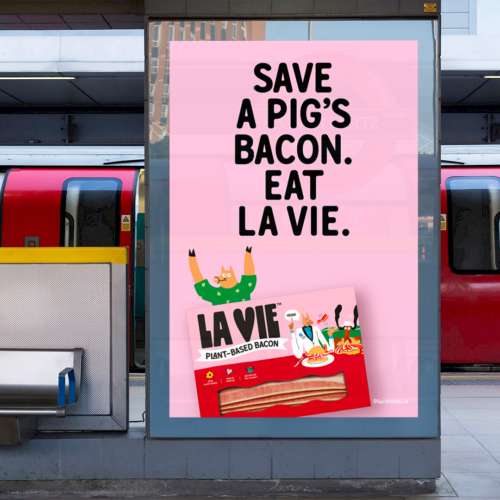 Made from plants, not from ass. 🥓🌱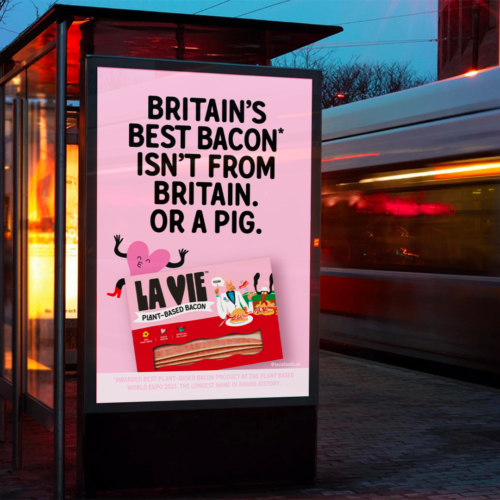 Well, c'est La Vie. ❤️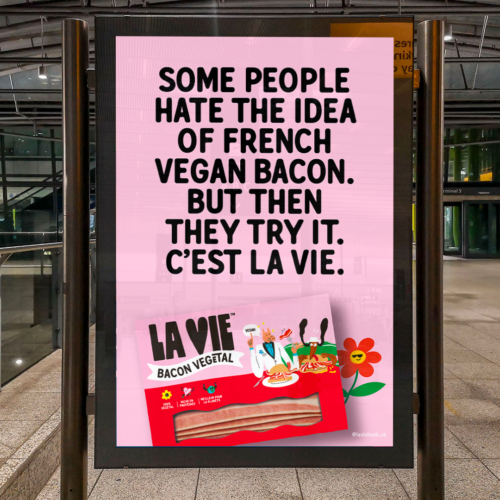 It's time to bring the (vegan) bacon home 🌱🥓🇬🇧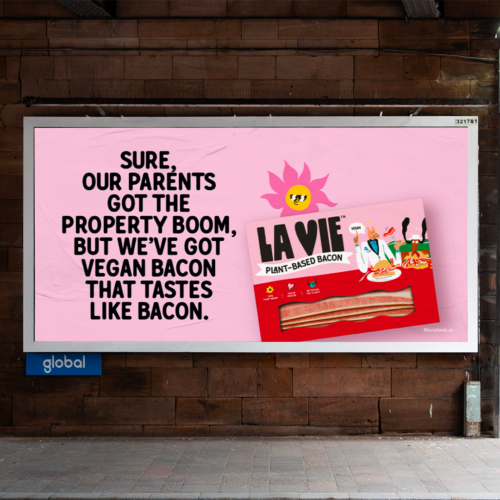 It's all about the little things in life. 🌈❤️